Don't see forum for American Flyer, so I guess it goes here...
This track has some major rust on it I cleaned a few (first photo) with a 2-wheel grinder (the steel wire-brush wheel) but that just cleans the surface of the rail. I don't like using a grinder, I am afraid it will spit it the rail back in my face. I used to use a grinder 8 hours a day, to clean the foot-long bolts they use to put together construction cranes, and had plenty of accidents.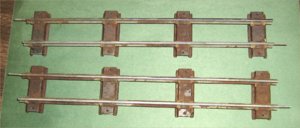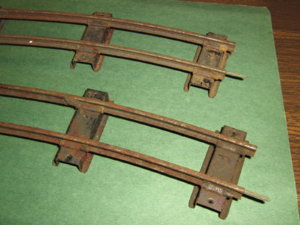 For the HO rail, it is too small for the grinder, but sandpaper works well, and they make a special hard eraser. Lionel, with its 3-"pointed" (not-flat) rails would be hard to clean with a grinder.
Has anyone been able to bring back this sort of old track?