My interest in the Lehigh Mines was sparked by research John Stewart did on the area. John received an email asking for information on the Lehigh Mines from a fellow named Brian Johnston who recently acquired a Whitcomb narrow guage locomotive that had been used at the mine. When I read the info on Lehigh at
http://www.bhamrails.info/
, I knew a field trip (or several) was in order...
Please come along and share the experience of learning more about the Birmingham District's past.
I'll update this thread with additional historical photos soon. Right now, I want to cover background info and current pics from the field.
Lehigh has several interesting twists from Birmingham District historical sites we've covered in the past. Information about the area isn't found in the usual places. I think there's two main reasons for this. First, the mine wasn't owned by a large corporation. Second, it's located just inside Blount, not Jefferson county. There's another
very
interesting fact about LeHigh that you'll soon learn that's the reason for some of the detailed info that follows. The rest was thanks to John's fantastic research.
The mining venture at Lehigh was founded by a man named Priestley Toulmin (1863-?) in 1901. Mr Toulmin was an Engineering graduate of Lehigh University, hence the mine's (and area's) name. He was formerly the superintendent of the Sloss Iron and Steel Company's (later Sloss Sheffield Iron and Steel) Brookside Mine and was employed by Sloss from 1888-1900. Mr Toulmin originally prospected the Lehigh area as a Sloss employee, but when the company declined to purchase the property he was approached by an investor named John Rutherford to go into business on his own.
In my initial preparations for a trip to Lehigh, I'll have to admit, I was a bit discouraged in looking at the USGS topo maps of the mine. First, much of the area north of the L&N rail spur had been strip mined in the 50's and 60's. Usually there's not much left of historic value in such cases. Also, none of the mine entries were noted. That's somewhat unusual. Still, there was one thing that really caught my attention, an arrow pointing northeast on the map of the tipple area layout labeled "To Mine, 1 Mile". Could this area have escaped the strip mining operation?
Here's a great map John found during his research. A few points of interest, "The Cabin" was Mr Priestley Toulmin's personal residence. The rock crusher was used to grind clay. At one point, Tennessee Coal & Iron recieved nine carloads of ground clay and WS Dickey recieved "crude" clay. Lehigh had 5 mine entries at one time, however, #5 was converted to an open pit clay mining operation. Note the "To Mine, 1 Mile" arrow, narrow guage mine trackage, and tipple tracks.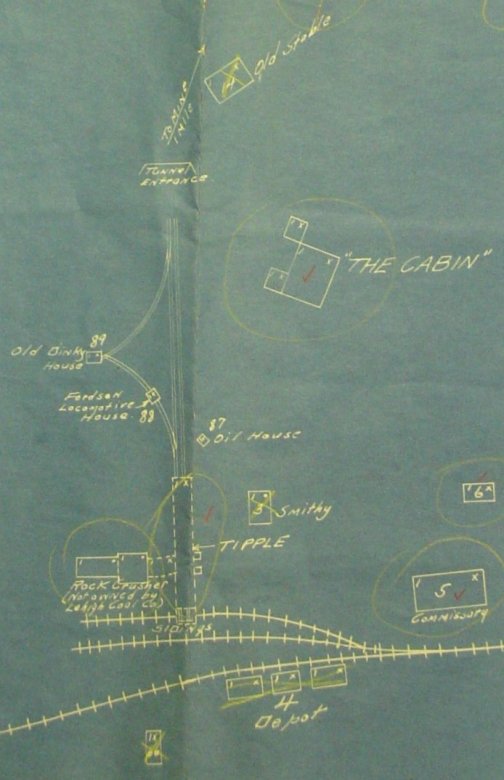 The following is a Google Earth/GPS Overview.
Labeled boxes are lat/long coordinates transferred from my GPS to Google Earth. They show the relation of the
possible
mine site to the Lehigh spur of the L&N. Note how the site location corresponds to the "To Mine 1 Mile" arrow on the old Lehigh tipple site map above. The red line is the L&N rail spur, a nine mile spur off the L&N railroad's nearby Birmingham Mineral sub. I believe the area labeled "Lehigh Mine Site" on the map below is the only remaining mine site at Lehigh.
Here's a few pics from the possible mine site...
An interesting structure... I'm not sure what we have here. Dynamite shack?
A look inside.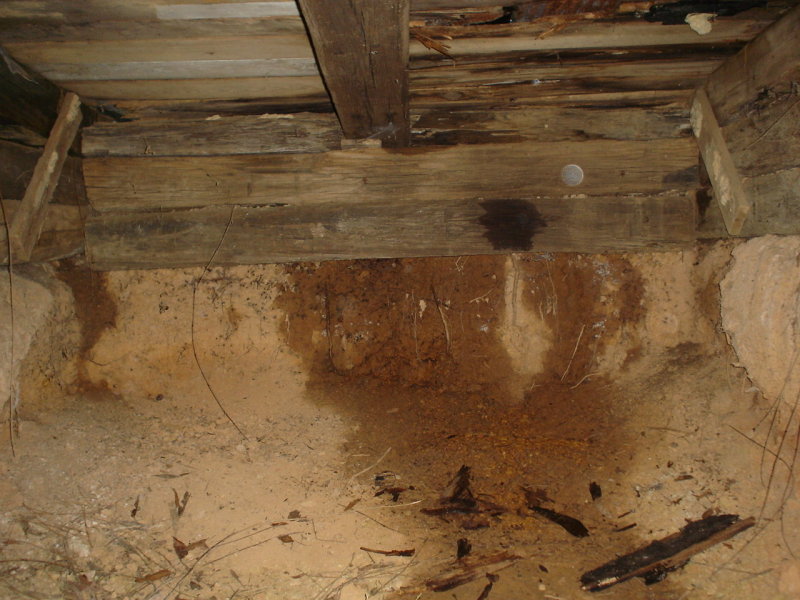 Side View.
I believe this to have been a stable (for mules).
Inside shot. Note the feed trough to the far left.
Overgrown crosstie. Could they have been used on a 3' mine RR?
Pile of ties.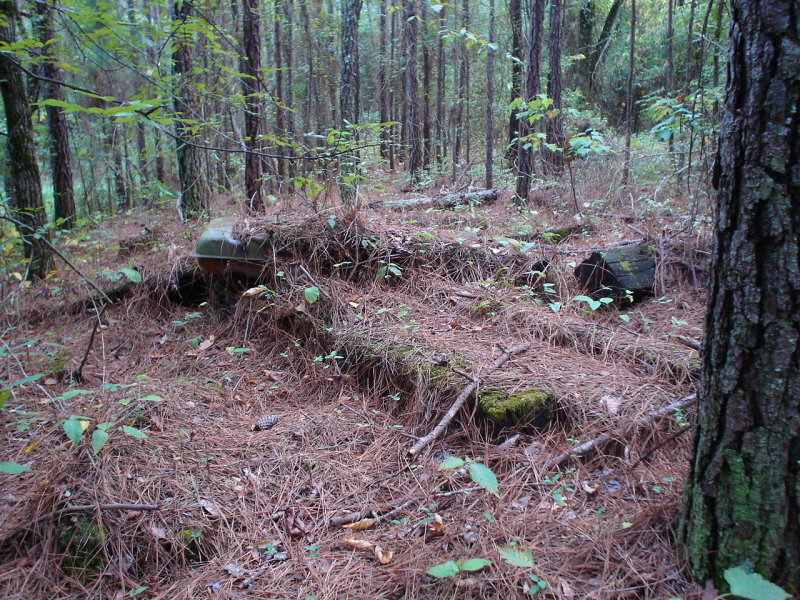 Look closely. You're veiwing the possible roadbed of the mine railroad.
Spikes found near the tipple area.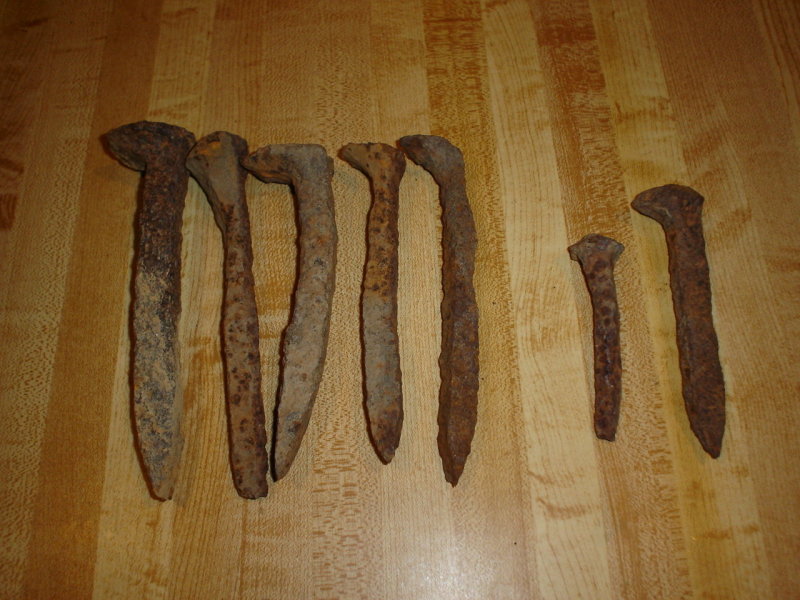 As Paul Harvey says, now for the rest of the story. Before venturing onto the area I photographed, I stopped at a nearby house and learned who the landowner is. I went to visit them and they told me of a local man who worked at Lehigh. His name is Ned Franklin and I was fortunate to be able to meet him, his wife and one of his daughters. Mr Franklin is 93 years old and retired at Lehigh in 1962. His Father worked at the mine beginning in 1902/3. Mr Franklin and his family have been a joy to talk local history with and were very kind in providing me with several (mostly 8x10) photographs of the mining operations at Lehigh. Most were taken in 1924. The narrow gauge mine railroad is well represented in several of these pictures, as are other aspects of the operation. Mr Franklin named many of the people in the photos for me, Priestley Toulmin is in several. I'm hoping to meet with John Stewart soon and scan the photos for use here and on his website.
This is a letter John found at the Birmingham Public Library when researching Lehigh. Note the signature, Joe Franklin. That's Mr Ned Franklin's Father.
I plan to go back to Lehigh this winter and see if anything remains south of the L&N spur, where much of the settlement was. Right now, it's to overgrown to investigate. Mrs Franklin has learned of some mine car wheels and other such remnants reportedly still on the property. I'd like to find those as well.
To Mr Franklin and Family, thanks so very much for sharing your knowledge of the area with me. Meeting you all has been a rich experience.
Last edited by a moderator: